---
Taming ZnO
Nasty things can be incredibly interesting. This is why Laura & Co. used nearly all time-resolved techniques our lab offers plus high-res spectroscopy of our collaborators at the Humboldt University to finally understand why previous results on ultrafast dynamics in ZnO were conflicting. The competition of intrinsic and defect-related dynamics in ZnO begins on ultrafast timescales, but affects everything that follows…
L. Foglia et al. Struct. Dyn. accepted (2019) (preprint: arXiv:1811.04499)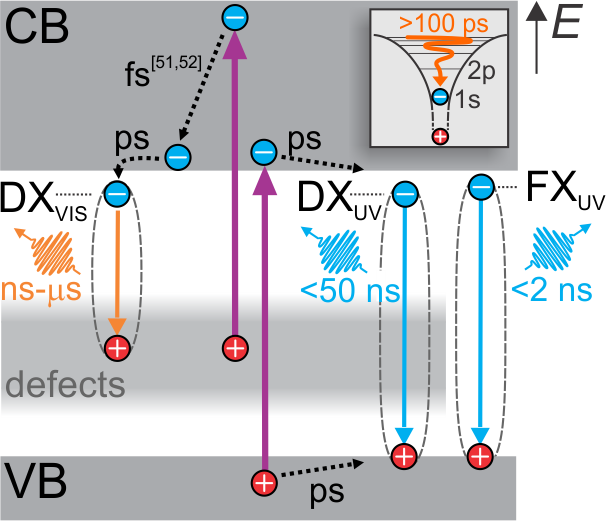 — Every cloud has a silver lining.
---
Welcome!
We are happy to announce that Sam Palato has joined the group! He will investigate ultrafast spatio-temporal dynamics in inorganic organic hybrid systems.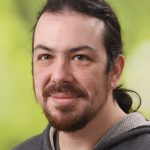 ---
hybrid!
Together with our colleagues at the Humboldt University,
Sesha, Jan, and Lukas uncovered the (un-)occupied electronic structure of a buried hybrid interface!
This work was only possible due to joint "hybridized" forces of the collaborative research center (CRC) 951, combining organic synthesis, PL, PLE, XRD, and 2PPE to access electronic states at an internal interface.
Vempati et al. J. Phys.: Cond. Matt. 31 094001 (2019) – OPEN ACCESS –
JPCM Special Issue: Internal Interfaces
preprint: arXiv:1811.00779 [cond-mat.mtrl-sci]
---
Drachentöter
Dragon slayer
Populärwissenschaftlicher Vortrag
für MINT-Lehrkräftebei "Schule MIT Wissenschaft" (Initiative des MIT Club of Germany)
Popular science talk for science teachers
at "Schule MIT Wissenschaft" (initiative of MIT Club of Germany) on ultrafast spectroscopy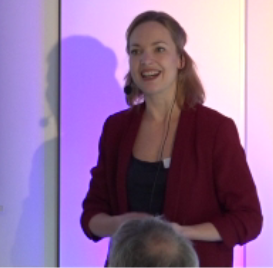 (in German)
---
Multistep and multiscale electron transfer
Sarah, Katharina, and Angelika could show that electron transfer across a model electrode/electrolyte interface is a multistep process, involving complex solvation and localization dynamics.
J. Chem. Phys. 150, 041702 (2019) (publisher version)
JCP Special Topic: Interfacial Electrochemistry and Photo(electro)catalysis
Soon, we will demonstrate that these dynamics, ranging from femtoseconds to seconds, lie at the origin of an electrochemical reaction chain…
---
We escaped…
…from the escape room an had an awesome pre-Christmas-pre-welcome-Sam evening including delicious and sudatory Chinese food!
Thanks Angelika & Sele for organizing!
f.l.t.r.: Thomas, Ste, Boubacar, Sele, Sam, Angelika, Lukas (back)
Daniel, Julia, Manuel (front)
---
new machine
Just ordered a scattering SNOM at neaspec! – Femtosecond time resolution meets nanometer spatial resolution soon 🙂
---
congrats!!
---
We offer several opportunities for exciting master or bachelor projects in physics & chemisty!
More information can be found here: in English and auf Deutsch 🙂
---
The abstract submission and registration of this year's DIET meeting at the Eibsee at the foot of the Zugspitze is now open.
---
recalcitrant material
Ta2NiSe5 does not want to undergo photoinduced phase transitions. Selene Mor's experiments show that it self-protects from a structural phase transition and, instead of undergoing an insulator-to-semiconductor phase transition, becomes more insulating through exciton condensate density enhancement when photoexcited sufficiently strongly.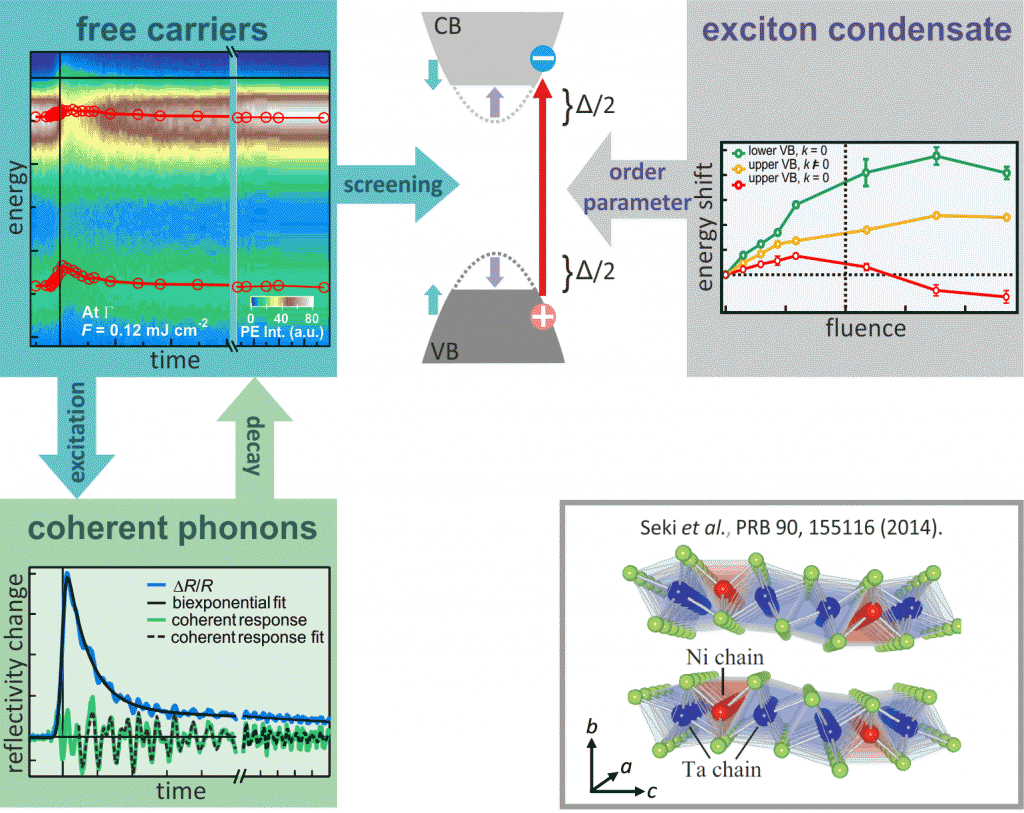 Phys. Rev. B 97 115154 (2018) (publisher version) (arXiv), Phys. Rev. Lett. 119 086401 (2017) (publisher version)
---
excellent posters
by Sarah King and Lukas Gierster have been awarded! Congratulations!
---
new laser system arrived
Our new laser system (Light Conversion PHAROS/ORPHEUS-2N/3N) is a true swiss army knife for pump-probe experiments. Customized for our needs, it provides ultrashort (30-40 fs) laser pulses with tunable repetition rate and wavelength (1300-270 nm). Moreover, it is software-controlled! -Now we can do ultrafast ultrafast experiments 🙂
---
water splitting
Sarah King and Daniel Wegkamp showed that amorphous solid water layers adsorbed on Cu(111) host extremely long-lived excess electrons that can drive the two-electron hydrogen evolution reaction.
J. Phys. Chem. C 121 7379 (2017) (publisher version)
---
on the move…
The electron dynamiX team and lab moved to the new building! Come and visit us in house G on the FHI campus (map).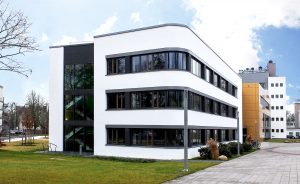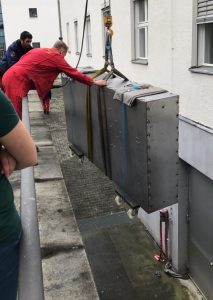 ---
new arrival!
The newest group member is 52 cm tall and weighs 4 kg. Welcome, Hannah!