---
new machine
Just ordered a scattering SNOM at neaspec! – Femtosecond time resolution meets nanometer spatial resolution soon 🙂
---
congrats!!
---
We offer several opportunities for exciting master or bachelor projects in physics & chemisty!
More information can be found here: in English and auf Deutsch 🙂
---
The abstract submission and registration of this year's DIET meeting at the Eibsee at the foot of the Zugspitze is now open.
---
recalcitrant material
Ta2NiSe5 does not want to undergo photoinduced phase transitions. Selene Mor's experiments show that it self-protects from a structural phase transition and, instead of undergoing an insulator-to-semiconductor phase transition, becomes more insulating through exciton condensate density enhancement when photoexcited sufficiently strongly.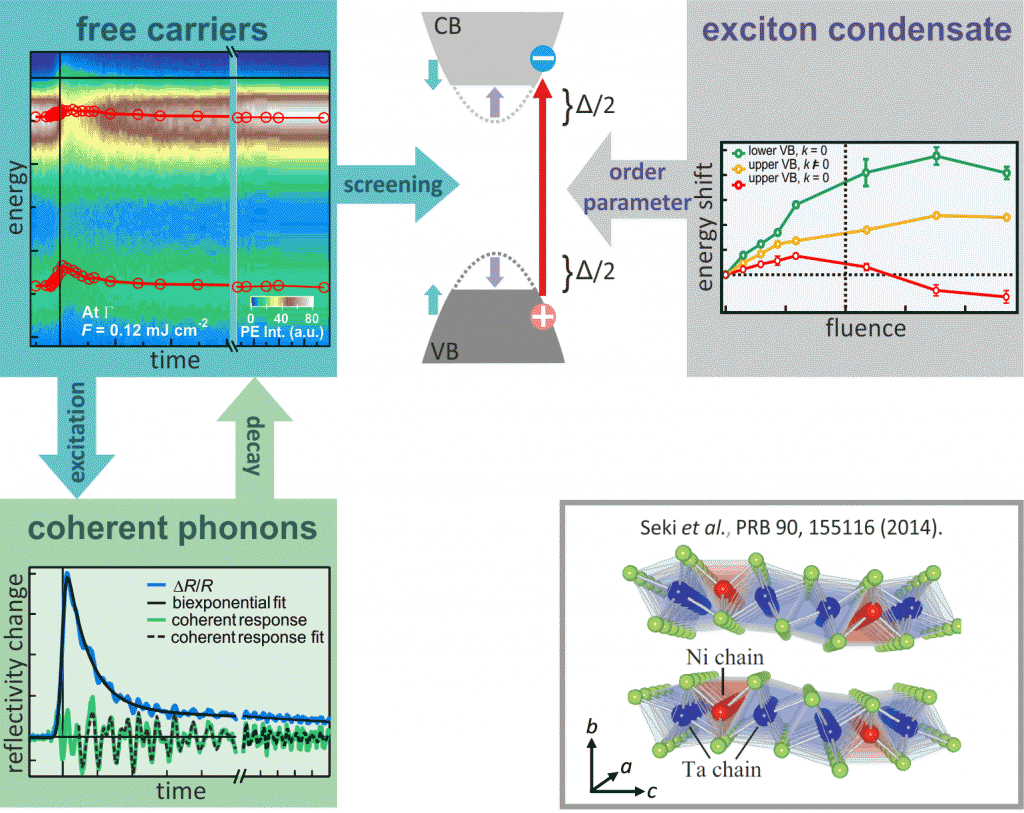 Phys. Rev. B 97 115154 (2018) (publisher version) (arXiv), Phys. Rev. Lett. 119 086401 (2017) (publisher version)
---
excellent posters
by Sarah King and Lukas Gierster have been awarded! Congratulations!
---
new laser system arrived
Our new laser system (Light Conversion PHAROS/ORPHEUS-2N/3N) is a true swiss army knife for pump-probe experiments. Customized for our needs, it provides ultrashort (30-40 fs) laser pulses with tunable repetition rate and wavelength (1300-270 nm). Moreover, it is software-controlled! -Now we can do ultrafast ultrafast experiments 🙂
---
water splitting
Sarah King and Daniel Wegkamp showed that amorphous solid water layers adsorbed on Cu(111) host extremely long-lived excess electrons that can drive the two-electron hydrogen evolution reaction.
J. Phys. Chem. C 121 7379 (2017) (publisher version)
---
on the move…
The electron dynamiX team and lab moved to the new building! Come and visit us in house G on the FHI campus (map).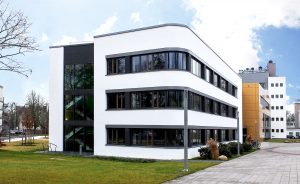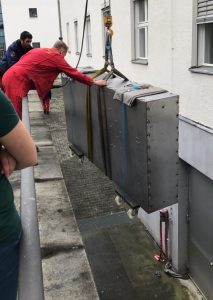 ---
new arrival!
The newest group member is 52 cm tall and weighs 4 kg. Welcome, Hannah!